Bigger TV rights deals, social media and massively growing sports brands means more $$$ for sports superstars.  And some of the recent deals have been just astounding.  Take Roger Federer, in 2018 at the ripe old age of 37, he signed a 10 year $300 million deal with Japanese sports and street wear brand Uniqlo!
The top 10 athlete sponsorship deals alone are worth more than $400 million, not to mention some of the massive salaries and prize money these guys are earning.
With that in mind, here are the 10 biggest athlete sponsorship deals in sport today.
10. Rory McIlroy €" $31 million
McIlroy, the current ranked World No. 1, continues to be one of the most marketable athletes in the world and Nike signed McIlroy to a 10-year extension for apparel in 2017 estimated to be worth $100m.
The Northern Irish golfer also inked a long-term deal with TaylorMade in 2017 worth $100m. Other endorsement deals include Omega and Upper Deck. In 2015, he succeeded Tiger Woods as the new face of EA Sports PGA Tour video game.
9. Kei Nishikori €" $33 million
Kei Nishikoris is a Japanese tennis player that was once in the world top 5 ATP ranking, his total professional tour prize money clocks in at around $24 million
His role as a top level player from Japan has helped him rack up a massive endorsement deals portfolio that includes 16 sponsors predominantly originating from his country of origin. Keis €œkey€ sponsors include; Lixl, Uniqlo, Wilson, Nike, Procter & Gamble, Jaguar and Tag Heuer. Nishikori was set to be one of the faces of the 2020 Olympic Games in Tokyo. 
Nishikori fans can drive a Kei Jaguar edition or eat Nishikori noodles from Nissin or fly on Kei-branded planes from Japan Airlines.   The renewal of his apparel deal with Uniqlo starting in 2016 is worth eight figures annually.
8. Kevin Durant €" $34 million
Kevin Durant plays for the Brooklyn Nets in the NBA and is one of three basketball players in this top 10 list.
Durant has a sizable endorsement haul with Nike, Beats, American Family Insurance, BBVA, Alaska AirGroup, Sparkling Ice, Panini and NBA 2K having sponsored him over the years.
During his time in the Bay Area in San Francisco while playing for the Golden State Warriors, Durant also embraced the tech startup ethos within this locale, with investments in LimeBike, Coinbase, Acorns, cloud-computing startup Rubrik Postmates and drink company WTRMLN WTR to name a few.
Nike signed Durant to a 10-year extension in 2014 worth as much as $300 million and it is reported that it includes a $50m golden handshake package upon retirement.
The richest sports people in the world
6. Phil Mickelson €" $36 million
Mickelson, at the age of 49, is by far the oldest on this list and it is testament to his longevity playing top level golf as well as his nous in the business world that he continues to earn such a a significant level of endorsement income. 
Phil and his longtime sponsor, Barclays, parted ways after 15 years together. The golfer quickly filled the opening in his endorsement portfolio with the merchant bank, Intrepid Financial Partners.
He also added a deal with Workday, which includes the logo of the human resources firm on Mickelsons golf shirts during tournaments. Mickelson also pitches for Amgen, ExxonMobil, KPMG, Rolex, Grayhawk and the Greenbrier.
His deal with Amgen covers the psoriatic arthritis drug Enbrel (Mickelson was diagnosed with the disease in 2010).
5. Steph Curry – $42 million
Marketers have flocked to the Golden State Warriors point guard, he has propelled them to 5 straight NBA Finals appearances in the past 5 seasons and is one of the best players in the NBA and most recognisable names of the game in the world. Curry has had the NBAs best-selling jersey each of the past three seasons.  
His most significant deal is his shoe contract with Under Armour which is reportedly worth $20m and it has been suggested that he could be worth billions to the Under Armour brand.
Other deals include his role as global brand ambassador for Japanese e-commerce company Rakuten agreed in 2019 and endorsement deals with Nissan, JPMorgan Chase, Brita, Verizon and Vivo smartphones.
4. Cristiano Ronaldo €" $44 million
Ronaldo is one of the greatest footballers to ever play the game and at the tender the age of 34, is the second highest paid athlete in the world,  being paid a gross salary of $109m by Juventus in Italy and he is fourth on the list in terms of sponsorship and endorsement income. 
Ronaldo is one of a trio in the €œNike billion dollar club€, having signed a lifetime deal with Nike worth upward of $1 billion. The only other two athletes to have signed comparable deals are basketball superstars LeBron James and Michael Jordan. 
Other notable endorsements include deals with Herbalife, EA Sports and Tag Heuer. As the most followed person on Instagram, with over 209m followers, he holds a commanding position in any commercial negotiations.
His native Portugal honoured him by renaming an international airport after he led that country to a UEFA Euro title last summer.
His growing line of CR7 branded products now include shoes, underwear, fragrance, jeans and a line of hotels.  Ronaldo also happens to be the most followed sports star on the planet which will keep helping him ear the big bucks for many years to come.
3. LeBron James €" $53 million
The NBAs top pitchman added Intel and Verizon to his endorsement deals, which already included Nike, Coca-Cola, Beats by Dre and Kia Motor.
His lifetime deal with Nike could net him more than $1 billion by the time hes 64.
James owns a production company, SpringHill Entertainment, with his business manager, Maverick Carter. The pair is also part of an investment group in Blaze Pizza (dubbed the soon to be €œChipotle of Pizza€) with circa 300 franchises in North America and 4 across the Middle East.
2. Tiger Woods €" $54 million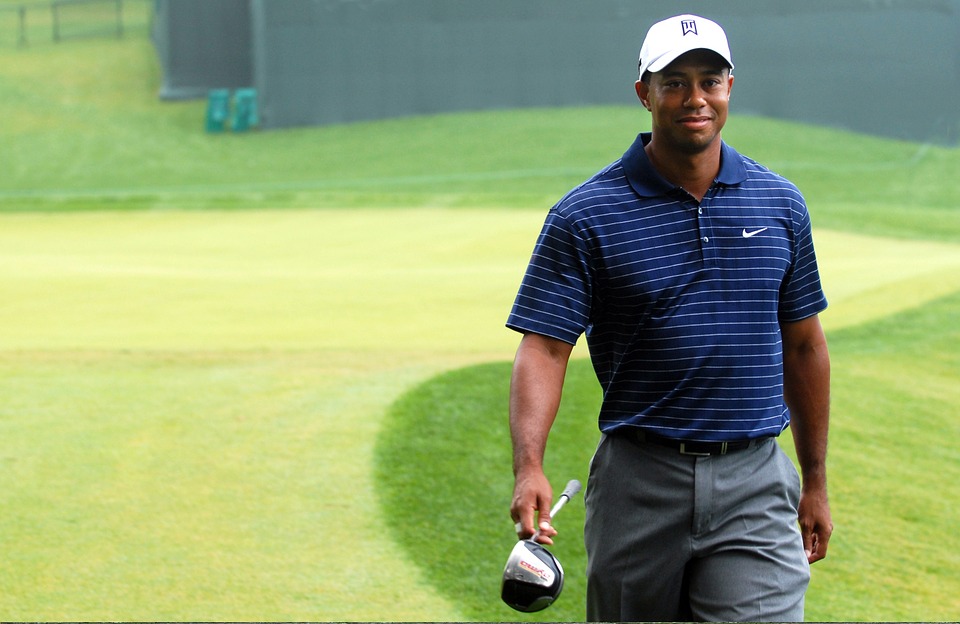 The 2 biggest athlete sponsorship deals are reserved for 2 G.O.A.T.S.
Despite the exposure of his infidelities in 2009, sponsors got over it and still see the key value in partnering with Woods. As Rory McIlroy said in March 2020; €œAnytime Tigers in contention its a pay rise for everyone in golf, more eyeballs, better ratings on TV€.   His 2018 triumphant return at the 2019 masters is possibly one on the greatest comebacks in sport.
Broadcasters place an intense focus on Woods during tournaments and Tiger and the Nike swoosh have long been synonymous with golf.  
He has added deals with TaylorMade, Bridgestone and Monster Energy in recent years. Other current partners include Hero MotoCorp, Kowa, Full Swing and Upper Deck.
Woods has earned $1.4 billion since turning pro two decades ago with less than 10% of the total derived from prize money.
The 10 best golfers of all time
1.Roger Federer €" $86 million
Federers latest pact is with pasta brand Barilla. The deal runs longer than five years and is expected to net Fed roughly $40 million.  But his biggest by far was his 10 year $300 million deal with Japanese sports and street wear brand Uniqlo, which was signed in 2018, the 30 million per year is three times what Federer was paid by Nike!
Many of Federers sponsor relationships run a decade-plus. His partners include Nike, Wilson, Credit Suisse, Mercedes, Rolex, Lindt, Jura, Moet & Chandon, Sunrise and NetJets.
He raised more than $4M for charity through a pair of exhibitions in April in Zurich and Seattle with Seattle. His eponymous foundation has raised $40 million with $30 million donated to educational programs in Africa.
The biggest Team sponsorship deals in sport
It will be interesting to see whether Covid 19 significantly impacts the endorsement and sponsorship earnings for athletes in 2020.
Talent Backer is a media platform for emerging athletes to tell their stories and promote themselves for sponsorship. 
Get in touch hello@talentbacker.com if you have a story to tell.
Follow Talent Backer: