As we all know Rugby Sevens was a massive hit at the Rio 2016 Summer Olympics, it was by far the most popular 'new' sport added and got global coverage.  The addition of sevens rugby delighted sevens and rugby union fans alike, and helped sell rugby globally.
Fast forward 4 years and the Covid-19 pandemic grinds the whole world to a halt and oven stops the Tokyo 2020 Olympics from going ahead.   The Summer Olympics has been postponed until July 2021 and it looks like rugby sevens could be a casualty, especially in England.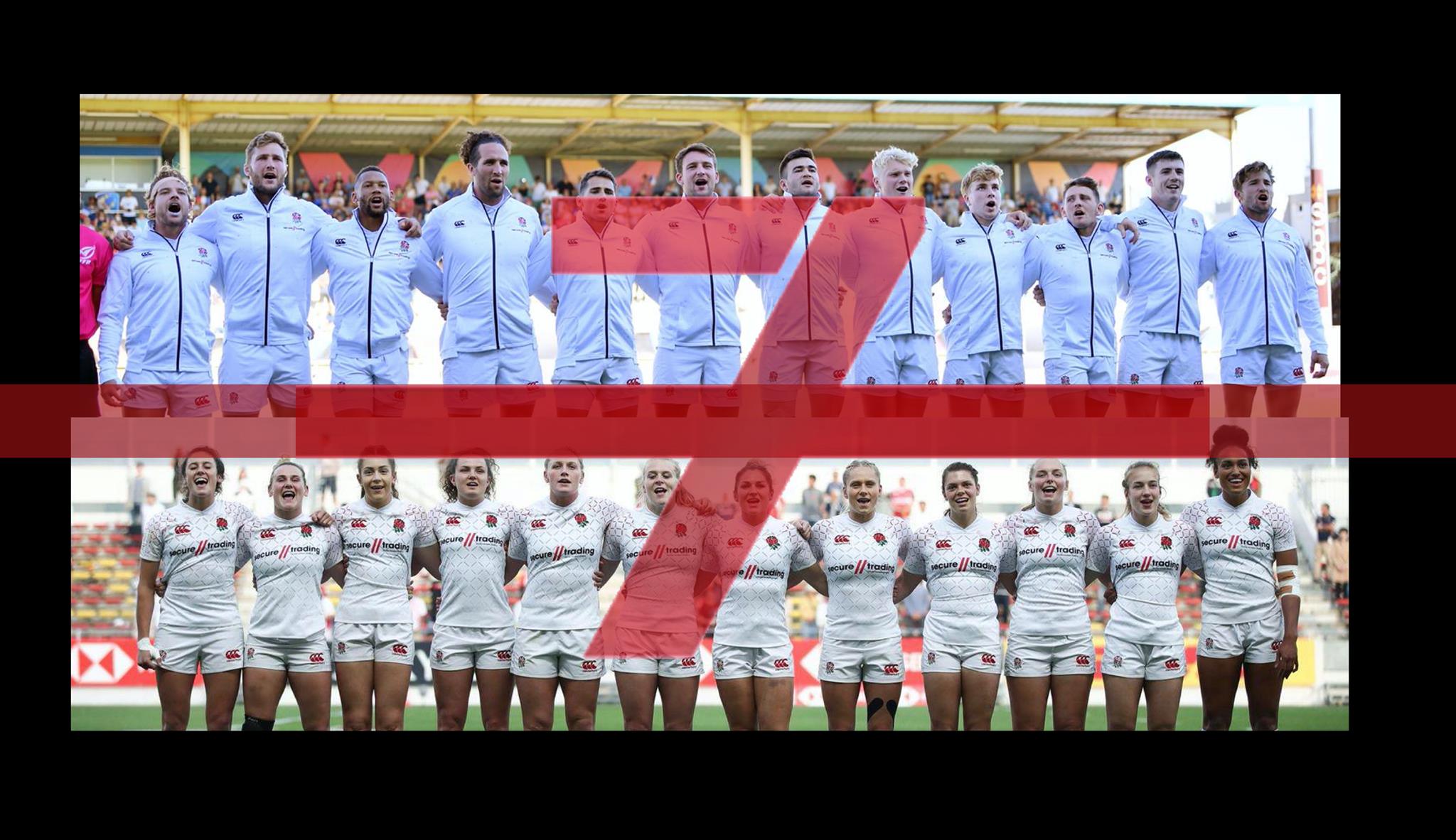 In a move that has stunned many, the England Sevens teams funding has been cut by the RFU, The media report from The Telegraph has been quoted widely, Kate Rowan first reported that players were told their contracts would be put on pause for up to five months, yet by Friday August 7, the same reporter seemed convinced that funding was cut indefinitely.  As of the 1st September 2020 €" The Rugby Football Union has advised the sevens squads that current funding for the upcoming 2020/21 World Series and Olympic program has been cut.
This is pretty serious for both the men's and women's teams who compete in the HSBC World Sevens Series, The Commonwealth Games, The Rugby Sevens World Cup and forms a Team GB squad for the Olympic Games (which they qualified for in July 2019).
Right now both squads have face redundancy due to major funding cuts.  However, their mindset has stayed the same. "We strive for Olympic Gold, we also want to mould and shape the future of our sport in order to build a dynamic, sustainable and successful future for England Sevens".  And the England Rugby Sevens team have set up a big online fundraising campaign with PledgeSports to try fill some of this funding gap.
Threy are aiming to raise over £100k and support has been massive so far.  The teams are offereing some great rewards for their supporters, such as:
Kicking session with Olympian Tom Mitchell
Coaching session with Sevens Richard DeCarpentier
Coaching session with Tom Bowen
Join England 7s golf day
And signed England Rugby Sevens jerseys.
To support the team go to PledgeSports
Current Mens Squad:
Dan Bibby, Tom Bowen, Phil Burgess, Alex Davis, Richard DeCarpentier, Will Edwards, Mike Ellery, Tom Emery, Harry Glover, Ben Harris, Will Hendy Alfie Johnson, Charlton Kerr, Ollie Lindsay-Hague, Tom Mitchell, Will Muir, Dan Norton and Ethan Waddleton. Find us on Social Media!!
Current Womens Squad:
Holly Aitchinson, Abi Burton, Abbie Brown, Heather Fisher, Deborah Fleming, Sydney Gregson, Megan Jones, Ellie Kildunne, Alex Mathews, Jodie Ounsley, Celia Quansah, Helena Rowland, Emma Uren, Beth Wilcock and Amy Wilson-Hardy. Find us on Social Media!!