Olympic legends, what else can you saw about this lot!  Were going to start with athletes who have broken world records and have won 8 or more Olympic Gold Medals, and both Winter and Summer Olympic gold medals are included.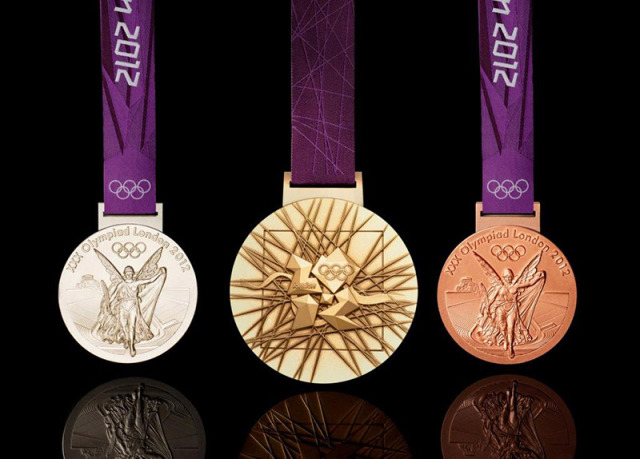 Usain Bolt – 8 Gold
The fastest man on the planet may be retired but he won't be forgotten, the Jamaican sprinter owns 3 world records –  the 100 metres, 200 metres and 4 × 100 metres relay.
The most outstanding World Record and the one most unlikely to be broken in a long time Usain Bolt's 100m one.  He set the current 100m world record at the IAAF World Athletics Championships in Berlin, with a time of 9.58 being unbeaten to this day.  (also has the second-fastest ever time of 9.63).
With an 8 Olympic gold medal haul, Bolt is the only sprinter to win Olympic 100 m and 200 m titles at three consecutive Olympics (2008, 2012 and 2016).  His 200 m record is equally impressive, with a world record of 19.19.
Also on 8 Gold medals
Mathew Biondi – 8 Gold, 2 Silver
Jenny Thompson – Swimming – 8 Gold, 3 Silver, 1 Bronze
Sawao Kato – Gymnastics – 8 Gold, 3 Silver, 1 Bronze
Birgit Fischer Canoeing – 8 Gold, 4 Silver 
Bjørn Dæhlie – Winter Olympic Cross Country Skier – 8 Gold, 4 Silver
The most successful countries at the Winter Olympics
Ole Einar Bjørndalen – Winter Olympics, Biathlon – 8 Gold, 4 Silver, 1 Bronze
Marit Bjørgen – Winter Olympic Cross Country Skier – 8 Gold, 4 Silver, 3 Bronze
Carl Lewis – 9 Gold
Lewis is one of the greatest Olympians ever, he won 10 medals, nine of which are gold. In a legendary performance in 1984, Lewis won gold in the 100-meter, 200-meter, long jump and 4×100-meter relay.
Mark Spitz – 9 Gold
The majestic feat of seven straight golds at a single Olympics that Mark Spitz achieved in 1972 in Munich took 36 years to be repeated and bettered, and the man who did it was none other than Michel Phelps at Beijing 2008.
Although his attempt to resurface in Olympic swimming in 1992 at the age of 41 didnt yield any medals, Spitz goes down in history as a legend who won 11 medals, nine of them being golds, which makes him one of the only five Olympians to have won 9 or more gold medals at the Olympics.  His unprecedented success made him one of the first Olympic athletes to receive millions in endorsements after the games.
The greatest swimmers of all time
Paavo Nurmi – 9 Gold
Thev Finnish middle and long distance runner was nicknamed the He was called the "Flying Finn" and this super athlete dominated distance running in the early 20th century. Nurmi set 22 official world records at distances between 1500 metres and 20 kilometres, and won 9 gold and 3 silver medals in his twelve events in the Olympic Games between 1920 and 1928.
Larisa Latynina
The former Soviet artistic gymnast from southern Ukraine. Between 1956 and 1964 she won 14 individual Olympic medals and four team medals. She holds the record for the most Olympic gold medals by a gymnast, male or female, with 9.  Her total of 18 Olympic medals was a record for 48 years. She is credited with helping to establish the Soviet Union as a dominant force in gymnastics.
The most popular Olympic sports
Michael Phelps
The king of the swimming pool is also most successful and most decorated Olympian of all time, with a total of 28 medals. Phelps also holds the all-time records for Olympic gold medals.
Phelps made the 2000 Olympics at 15 years old, he wouldn't win any medals that time round but made up for it in Athen in 2004, taking home 6 golds and 2 bronze medals, he became the most successful athlete in Athens €" a feat he would then repeat in Beijing 2008 as well as in London 2012!
Other uncontested greatest of all timers in sport
Phelps didnt just cruise to his eight golds in 2008 €" he did so by creating 7 fresh world records and 1 Olympic record in Beijing. The following Games, in London, the Baltimore native upstaged Soviet gymnast Larisa Latynina to emerge as the most decorated Olympian ever.
He initially retired after his 4th Olympics, however, Phelps came out of retirement for the Rio 2016 Olympics and would go on to win five more golds and a silver medal, leaving him to officially bow out of the sport once and for all with an incredible 28 Olympic medals to his name (23 golds, 3 silver, 2 bronze).
Get in touch hello@talentbacker.com if you have a story to tell.
Follow Talent Backer: